Classification of cemented carbide
(1) Tungsten carbide based cemented carbide: including WC Co, WC TAC Co, WC tic Co, WC tic tac Co, WC Ti TAC NBC Co, etc. these alloys are mainly composed of tungsten carbide.
(2) Titanium carbide or titanium nitride based cemented carbide: a kind of cemented carbide, usually based on tic or Ti (C, n), with Ni Mo as binder. There are many new developments in this kind of cemented carbides in recent years, such as the development of high performance Ti (C, n) - based cermets by adding multi-element compound carbide solid solution containing TA, W and other heavy metals.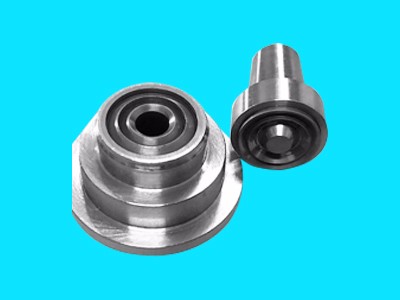 (3) Chromium carbide based cemented carbide: the cemented carbide based on Cr3C2 and with Ni or Ni-W as binder. It is usually used as wear-resistant and corrosion-resistant parts. In recent years, it has been widely used in decorative parts such as watch chains.
(4) Steel bonded cemented carbide: a kind of cemented carbide based on tic or WC and steel as binder. It can be machined and heat treated. It is an engineering material between traditional cemented carbide and alloy steel.
(5) Coated cemented carbide: usually refers to the production of hard compounds such as tic, tin, Ti (C, n) and Al2O3 with thickness of several microns on the tough tungsten carbide matrix by chemical vapor deposition or physical coating.
Keyword: cemented carbide
Source: http://en.wxkrcarbide.com/