Cemented carbide materials are mainly composed of tungsten carbide and cobalt, which are prepared by powder metallurgy. It has the characteristics of high wear resistance, impact resistance, high modulus of elasticity, low coefficient of thermal expansion, etc., and has a wide range of applications, mainly including the following categories:
1. Die material
Cemented carbide is mainly used as cold drawing die, cold stamping die, cold extrusion die, cold pier die and so on. It is very important to choose the brand of cemented carbide die. If the selected brand is easy to be damaged due to early cracking in use, the brand with higher toughness should be selected; if the selected brand is easy to be damaged by early wear in use, the brand with high hardness and good wear resistance should be selected.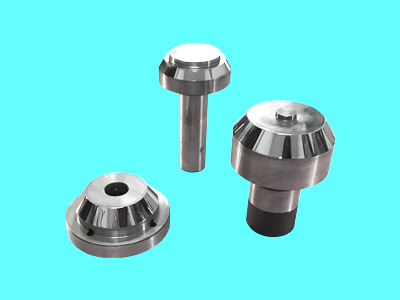 2. Tool material
Cemented carbide is widely used as cutting tool material. It can be used to make turning tool, milling cutter, planer and drill bit. Among them, tungsten cobalt cemented carbide is suitable for short chip processing of ferrous metals and non-ferrous metals and processing of non-metallic materials, such as cast iron, cast brass, bakelite, etc. More cobalt is suitable for rough machining, while less cobalt is suitable for finishing.
3 measuring tools and wear parts
Cemented carbide is used for inlay and parts of easily worn surface of measuring tools, precision bearing of grinder, guide plate and guide rod of centerless grinder, lathe tip and other wear-resistant parts.
Keywords: cemented carbide materials
Source:http://en.wxkrcarbide.com/