Cemented carbide valve core is used in petroleum machinery industry. Users have strict requirements on product performance and product precision.
Cemented carbide valve seat has the ability of erosion resistance, wear resistance and corrosion resistance, which can better adapt to the working conditions of oil well pump.
Features of cemented carbide seat:
1. Good corrosion resistance and wear resistance;
2. High voltage resistance
3. High dimensional accuracy
4. Resistance to thrust load and high temperature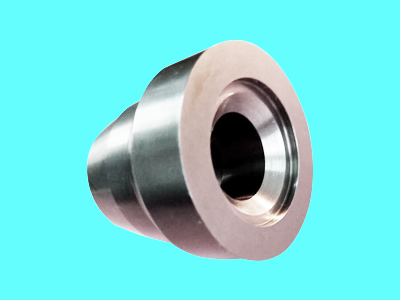 Cemented carbide oil well seat and valve ball control the flow of oil flow one-way. The working medium is gas, water, oil, sand, wax, gum asphalt and other components. It is a random change of non-uniform three-phase medium. It opens and closes alternately with a certain frequency cycle, and the extracted liquid carries some mechanical impurities at a certain speed to flow through and violently rush When the valve seat is brushed, there is impact between the seat and the ball and the cover at the same time. In the oil well with large sand content, the sealing surface between the ball and the seat will be broken more quickly. At the same time, there are corrosive media in most oil wells, which makes the corrosive damage to the valve seat particularly serious.
Keyword: cemented carbide valve core
Source:http://en.wxkrcarbide.com/