Wuxi kairun cemented carbide products factory produces and processes cemented carbide moulds. It can produce and process various sizes of cemented carbide products according to your drawing requirements, bringing you satisfaction and peace of mind.
Cemented carbide die, also known as cavity, is the main part of the outer surface of molded plastic parts. It can be installed on both fixed and moving dies. There are many kinds of die, the shape is generally round and rectangular, the structure has integral type and mosaic type, the edge has flat edge and oblique edge.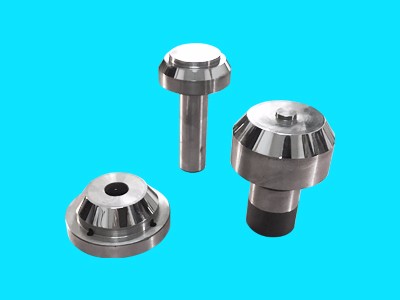 Cemented carbide punch is also called cemented carbide punch. In many cases, cemented carbide die and punch are used together. Different stamping materials and processing steps need different shape of cemented carbide punch, so it is very important to customize the special-shaped punch of stamping die.
Features of cemented carbide mold: raw material production, quality assurance; high hardness, wear resistance; corrosion resistance, impact resistance; with very high precision, can make the mold service life longer. Common brands are: YG6, YG8, yg11, YG15, YG20, YG6X, YG25, etc. According to different environment, choose different brand.
Keyword: cemented carbide mould
Source:http://en.wxkrcarbide.com/