Cemented carbide has the characteristics of high hardness and high wear resistance, but the relative toughness is not high. It is necessary to be careful in processing, transportation and use to avoid unnecessary loss. Wuxi kairun takes you to know what problems are easy to occur when using cemented carbide for production and processing.
1. Wire cutting of cemented carbide
Cemented carbide is easy to crack during on-line cutting, so it is an important step to carefully confirm that there is no crack on the surface of the product after processing, so as to prevent the influence on the next process, reduce the production efficiency and increase the cost.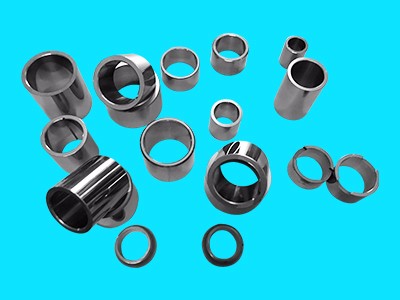 2. Cemented carbide welding (welding) processing
The flying objects (fusion iron) produced during cemented carbide welding are easy to adhere to the cemented carbide, and the alloy is easy to crack after rapid heating and cooling. Therefore, special attention should be paid to ensure that the machined surface is not damaged before the next process.
Cemented carbide
3. Cutting and grinding of cemented carbide
The carbide must be completely fixed in front of the working table to prevent cracking and cracking. Because the magnetic properties of cemented carbide are very low or even no magnetism at all, magnets can not be used in fixing, and fixture should be used.
Keyword: cemented carbide
Source: http://en.wxkrcarbide.com/